Cloudworks home page
Welcome to Cloudworks, a place to share, find and discuss learning and teaching ideas and experiences.
Featured Cloudscapes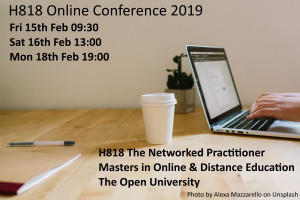 'The Networked Practitioner' is module H818 of the OU Masters in Online and Distance Education (MA ODE)
More featured Cloudscapes
News
New to Cloudworks?
If you are new to Cloudworks you might find the Using Cloudworks Cloudscape useful. It contains a number of guidance Clouds about how to get the most out of the site including how to register and set up your profile, navigate around the site and populate your own Clouds.
Finding other people If you are looking for people from a certain institution, or are looking for a specific person, use this link. You will be asked whether you want to search by name or institution. Once you have found the name you are looking for click on the person to see their profile. Click on 'Follow' to follow them. You can also search for content by looking at people's profiles and seeing what Clouds they have set up or are following and keep up to date with their activity by setting up an RSS feed.