About
Our Journey is a set of tools to support students to chart the highs and lows of their study journeys and the important events that happened along the way.
The aim is to produce a simple and accessible structure for students to represent the events that occurred in their study and their experience of these. It is being developed for use by all students and for use across all educational institutions.
This site is being updated as project resources are developed. Currently, you can:
Try out the online Journey Creator (Works best with Chrome. Works with Firefox).
The design has been informed by research conducted to understand the challenges faced by disabled students at The Open University, and workshops and discussions with a range of stakeholders across HE.
HEIF Stimulating Knowledge Exchange funding has supported the development of this project. Further development and trials are now being supported by LATIS and Jisc.
We have been grateful to received help and input from a wide range of people. Particular thanks to the OU Students Association, the Disabled Students Group and Diversity and Ability for giving their energy and inspiration to support this project.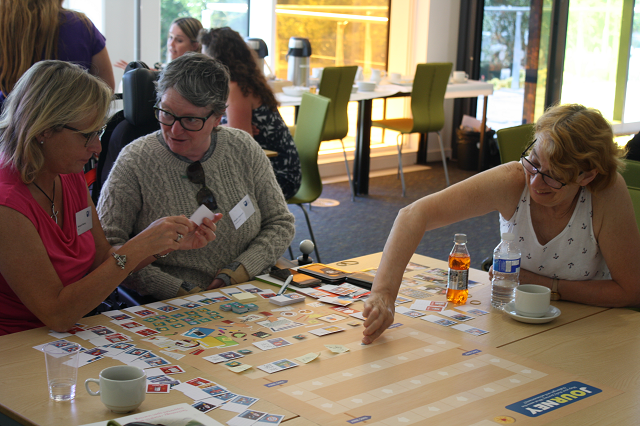 The online Journey Creator tool is published under an open source GPL 3.0+ licence, and the printable version has a Creative Commons licence. This means that they can both be used and adapted to your projects.
We want to help people to use the tools we are developing and to create new collaborations. Contact us at: tim.coughlan@open.ac.uk and kate.lister@open.ac.uk